Practical Scrappers challenge this week is to use stitching on your project. I made an S-Card stitching roses and leaves onto the paper. I found the paper piercing project here.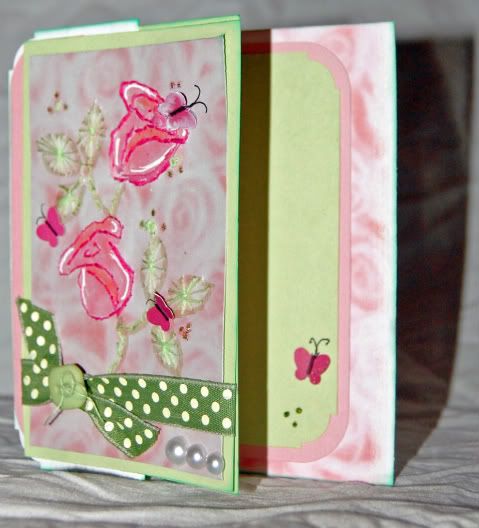 Dark pink, light pink, white and green embroidery floss. Marvy butterfly punch. Stampin' Up buttons, Stash ribbon and paper.
Come join us at Practical Scrappers and stitch something.